---
If you haven't done it yet, remember that the pre-order beta is still going on: you can still pre-order the game at any time and receive your rewards at the release!
---
Since the beginning of Steel Division: Normandy 44's development, we have decided to create a meticulous single player campaign. Indeed, setting the game within the context of the Normandy invasion gave us the opportunity to put the player at the heart of some incredible, heroic or tragic stories. And if you play right, you may rewrite History itself…
Adding hours of content, the single player campaigns, divided into three independent storylines, provide players with another way of enjoying the game, in addition to the more competitive skirmish battles.
(Re)make History
In the single player campaigns, you will be able to take command of battlegroups from three divisions during unique and complex storylines:
The 82nd Airborne Division, fighting its way through the Cotentin Peninsula (medium difficulty)
The 21. Panzerdivision, which could have turned the tide of the battle had it advanced against the beachhead in the first hours of the battle (hard difficulty)
The 15th (Scottish) Infantry Division, which faced terrible hardships in its advance across the Odon river and toward Hill 112 (very hard difficulty, yeah we know it sounds scary).
Each campaign is divided into missions. Every mission has its own flavour, with different objectives and an increasing difficulty. Solo campaigns are challenging but take into account player's experience and progression.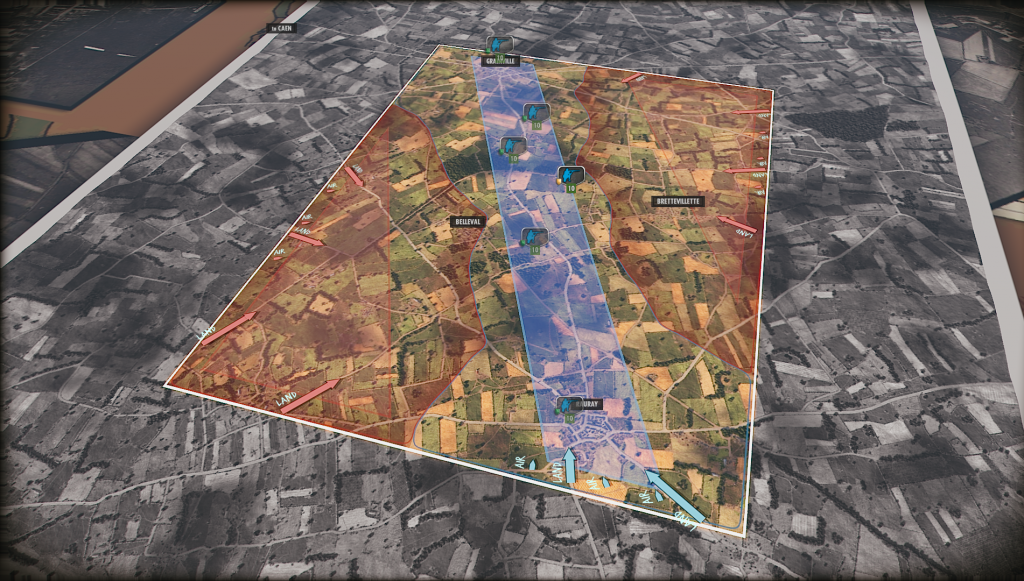 The deployment zone in the "Scottish Corridor" mission
Allied campaigns are built around a historical postulate, and they follow in details events which have since made History. On the other hand, the German campaign, although based on a historical setting too, will propose a hypothetical scenario familiar to wargamers: "what if" the 21. Panzerdivision had been unleashed against the British & Canadians from the first hours of the invasion?
Persistence
One of the most important factors in the single-player campaign is persistence. All your actions on the battlefield will have consequences on the next mission, and basically on the full campaign. You only have access to a limited pool of units, and they will all matter in the campaign. Persistence can be positive or negative: fallen soldiers will not come back in the next fight, but you may be granted additional support after a major success, or even use some captured units to your advantage. Hence, if you don't care about the men under your command or if you rush too quickly the mission, you may not be able to finish the following one. In Steel Division: Normandy 44, a good player is always rewarded, while reckless decisions only lead to disaster.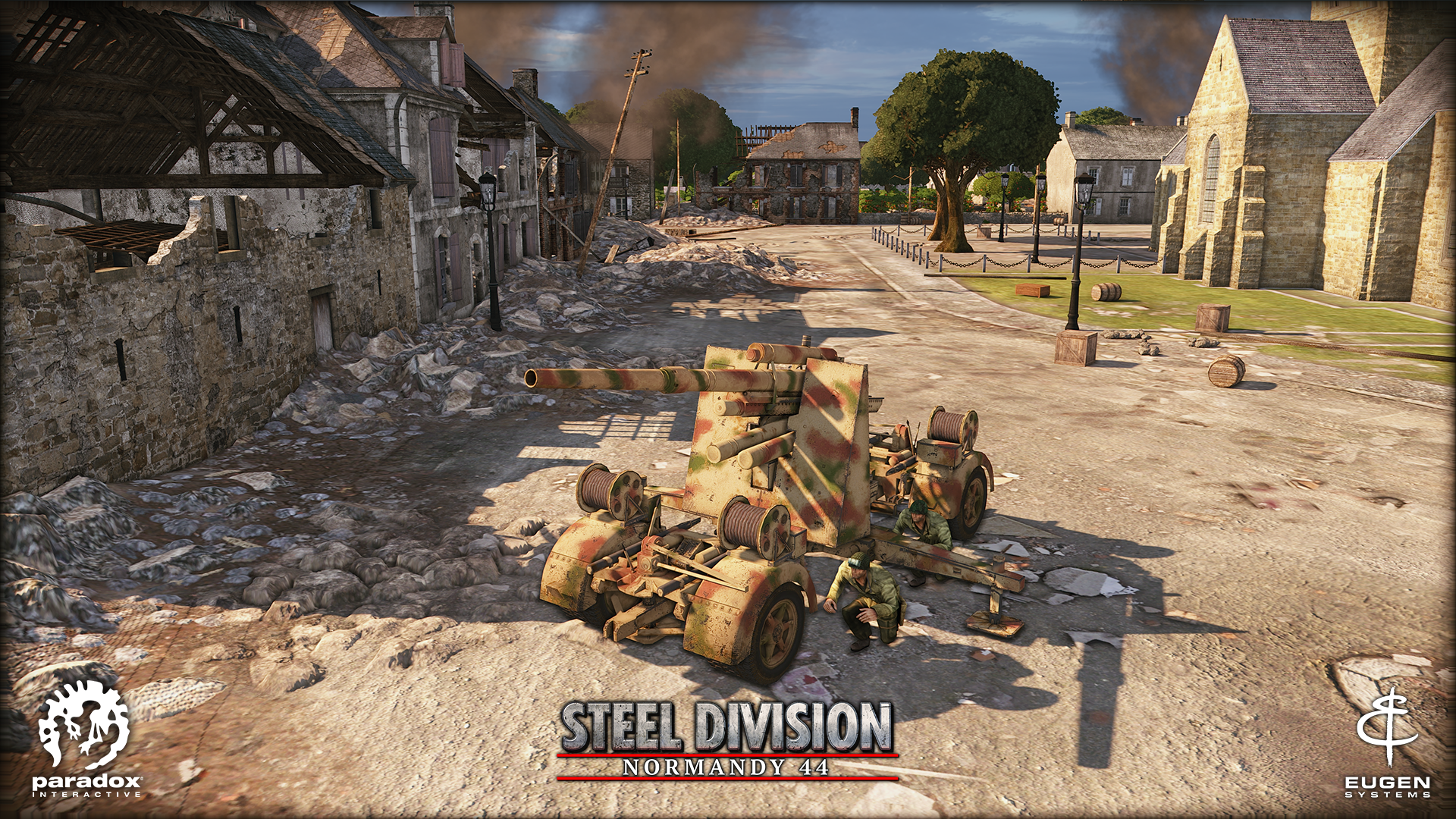 The 82nd Airborne Division using a captured 8.8cm Flak 41.
In all three campaigns, you'll feel a sense of urgency. Managing your battlegroup will be very different from multiplayer or skirmish. Only the first mission of every campaign will have a default deck, and mission after mission you'll have to deal with a new, unique situation.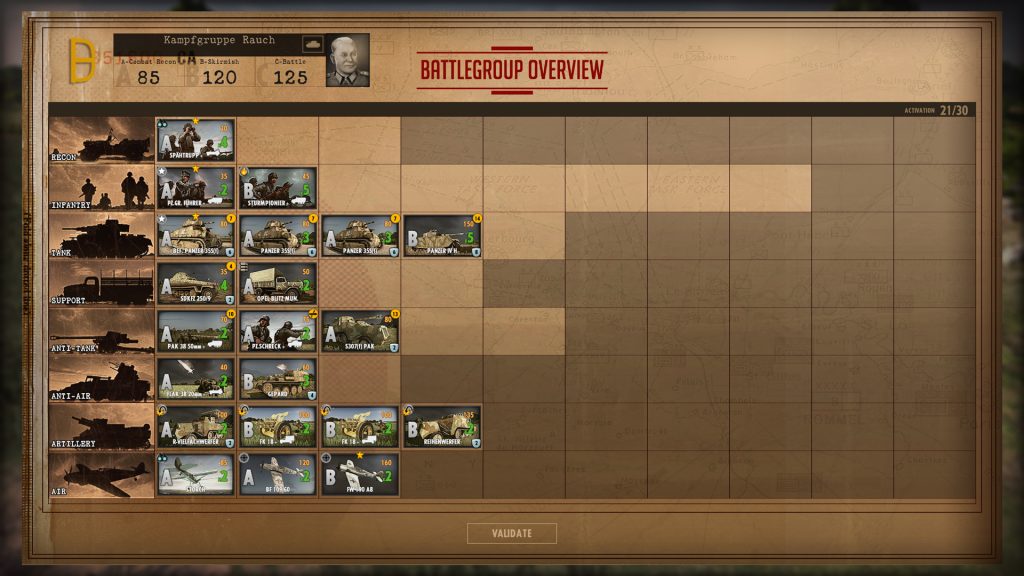 In this (failed) attempt, most of the infantry and recon units were killed in action. The player could only use 21 spots on 30 with his units left.
In Steel Division: Normandy 44's solo campaign, you also be given the opportunity to complete secondary objectives. Can you afford to lose some troops in order to accomplish it, or will you focus on your primary goal? Your mission will always be different: capture a city, help your allies, or ambushing an enemy column … when it's not to annihilate your enemy (like in Conquest or Domination modes).
Replayability is the key word here. By completing a mission in a more efficient manner than your last attempt, you may rely on a more balanced battlegroup and therefore succeed with your division in a different way. You can create your own challenge:  do you want to win with only infantry? Secure all the objectives? It's your choice.
"New orders from division HQ, Sir."
At Eugen, we learned a lot about single player campaigns from our previous games' experience. Having a great solo campaign in Steel Division: Normandy 44 was always essential.
We have looked into many documents and archives. Every battlefield ingame is built from authentic places, as pictured by RAF reconnaissance planes. Every campaign is based on a real story. Some maps overlap on each other, and you can literally see where you fought on the previous mission. Advancing is a relentless struggle.
Nevertheless, you won't start a storyline out of the blue, and we really wanted to immerse the player in a WW2 atmosphere. "We wanted to add a new vision of WW2, both a more modern and a more realistic one", says Thierry Dunter, art director at Eugen Systems. Every storyline opens on a video narrating you the context of the battle you are about to enter, but always from your side's particular point of view, as in contemporary newsreels.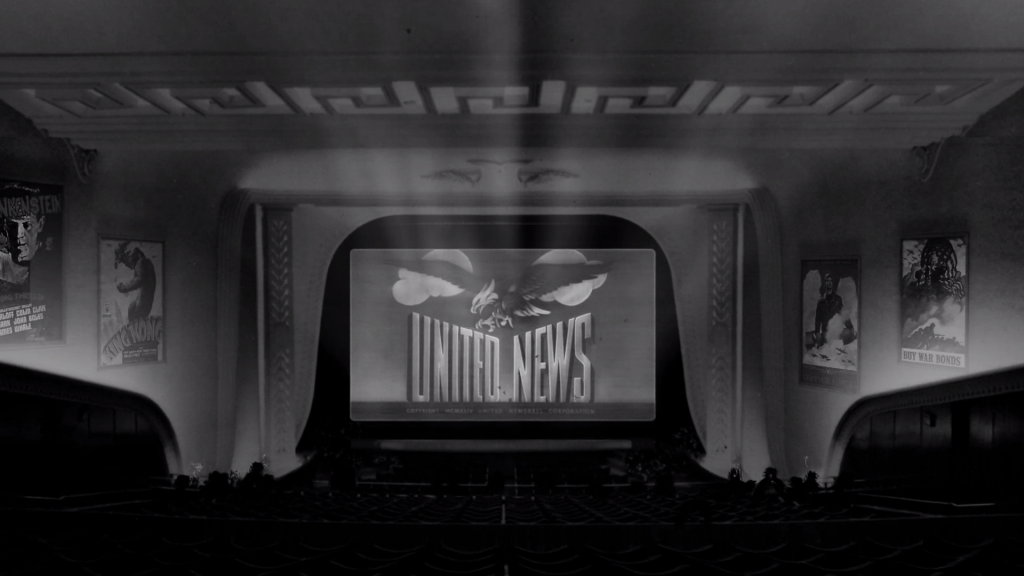 From there, you will be briefed by a staff officer, like in an old war room. We wanted to remain true to the atmosphere of the time with the use of tactical maps, pawns, markers and so forth. Each briefing will, of course, give you useful gameplay tips about the mission, even if unforeseen events are always possible during the battle. That's why briefings are a good compromise between historical accuracy and gameplay.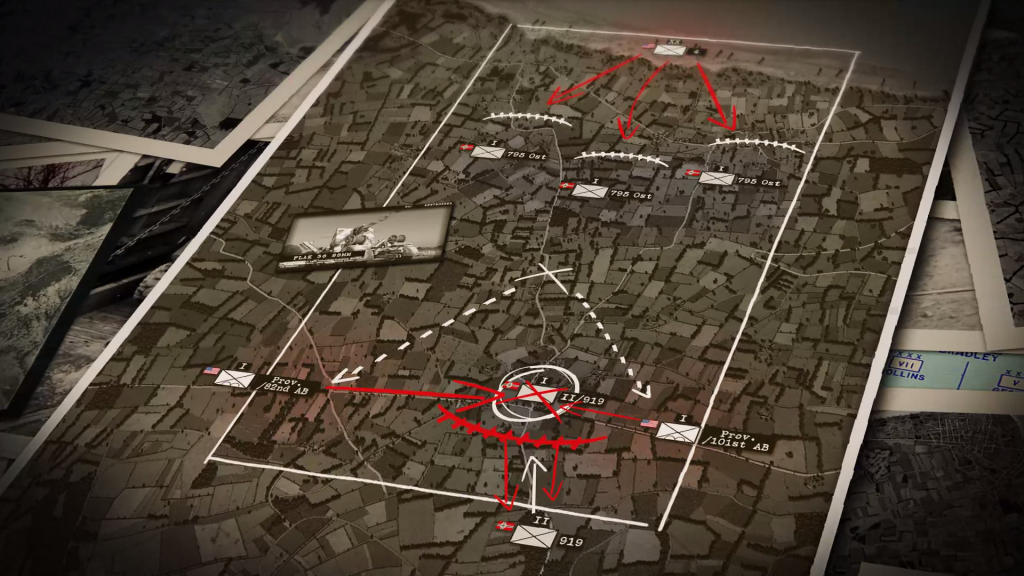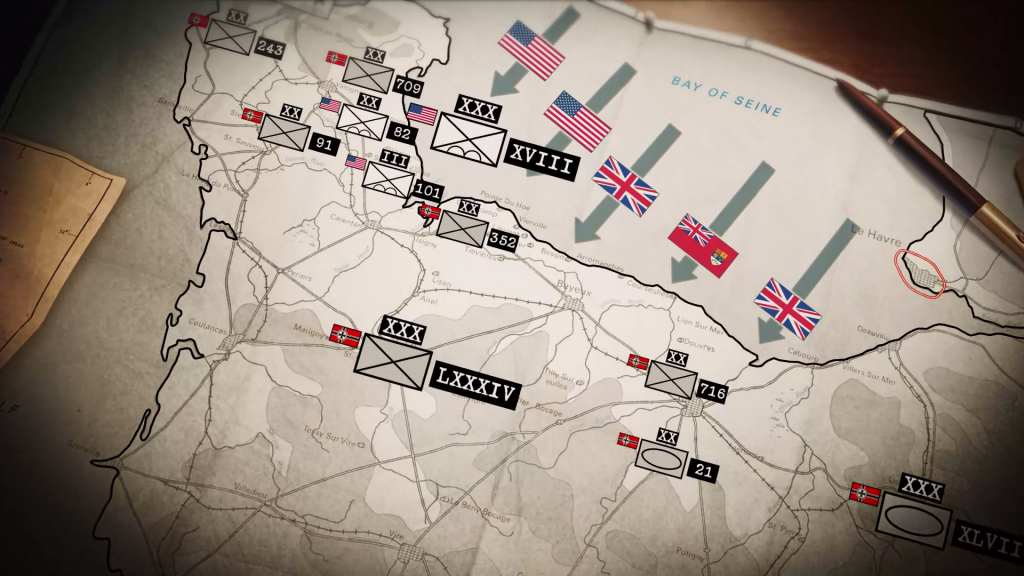 As Vincent Cambedouzou, game designer at Eugen Systems puts it:  "Achieving your current objectives is one thing, but making sure your battlegroup will be able to fight the battles to come is another. The success of an operation will require an effective support and loss management." In addition to offering content and a renewed game experience, the solo campaigns will challenge your skills and your strategic thinking.