Two weeks to go before the official release of Steel Division: Normandy 44! Our Pre-Order Beta is still going on and tomorrow on Twitch we will reveal a new map and two new divisions that will be made available next Wednesday. Today we will present every single Ace you can get in our game and, more importantly, remind you how to get them.
Take control of the best of the best
The Aces, the greatest soldiers of each country during WW2, are the first ones on the battlefield in Steel Division: Normandy 44. They replace only the first same type "regular" unit you call during the battle, bringing with them cosmetic changes, with their customized gears and vehicles. Of course, they only appear once during the battle, so they must be protected! Each one of them has a new skin model, but also an in-game description that, in a way, honors them: we used their real name, a unique photography, and laurels in the panel info that make them impossible to miss. You can use the Aces either in skirmish or multiplayer. We didn't want to make our game unfair for those who do not have access to these elite heroes, so their stats remain the same that their comrades' stats. However, fighting with an Ace always gives you a special feeling: being part of History and making the difference as they did during their time.
Sign-up reward
Pierre Clostermann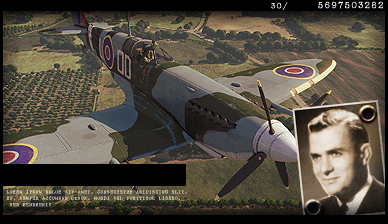 With 33 confirmed victories, Pierre Clostermann earned the title of "Premier Chasseur de France" (France's First Fighter). He was 16 old when he first started flying and was an aeronautical engineer and professional pilot at 20. Studying in the USA when war broke in France, he was back in Europe in late 1940 to enlist with the FAFL (Free French Air Force). He served with both FAFL's "Alsace" Squadron and RAF's 602 Squadron. It is as part of the latter one, with which he served on D-Day, that he is depicted here.
Getting Pierre Clostermann in its Spitfire couldn't be easier: all you have to do is sign up to Paradox's newsletter on the official Steel Division: Normandy 44 website BEFORE THE RELEASE.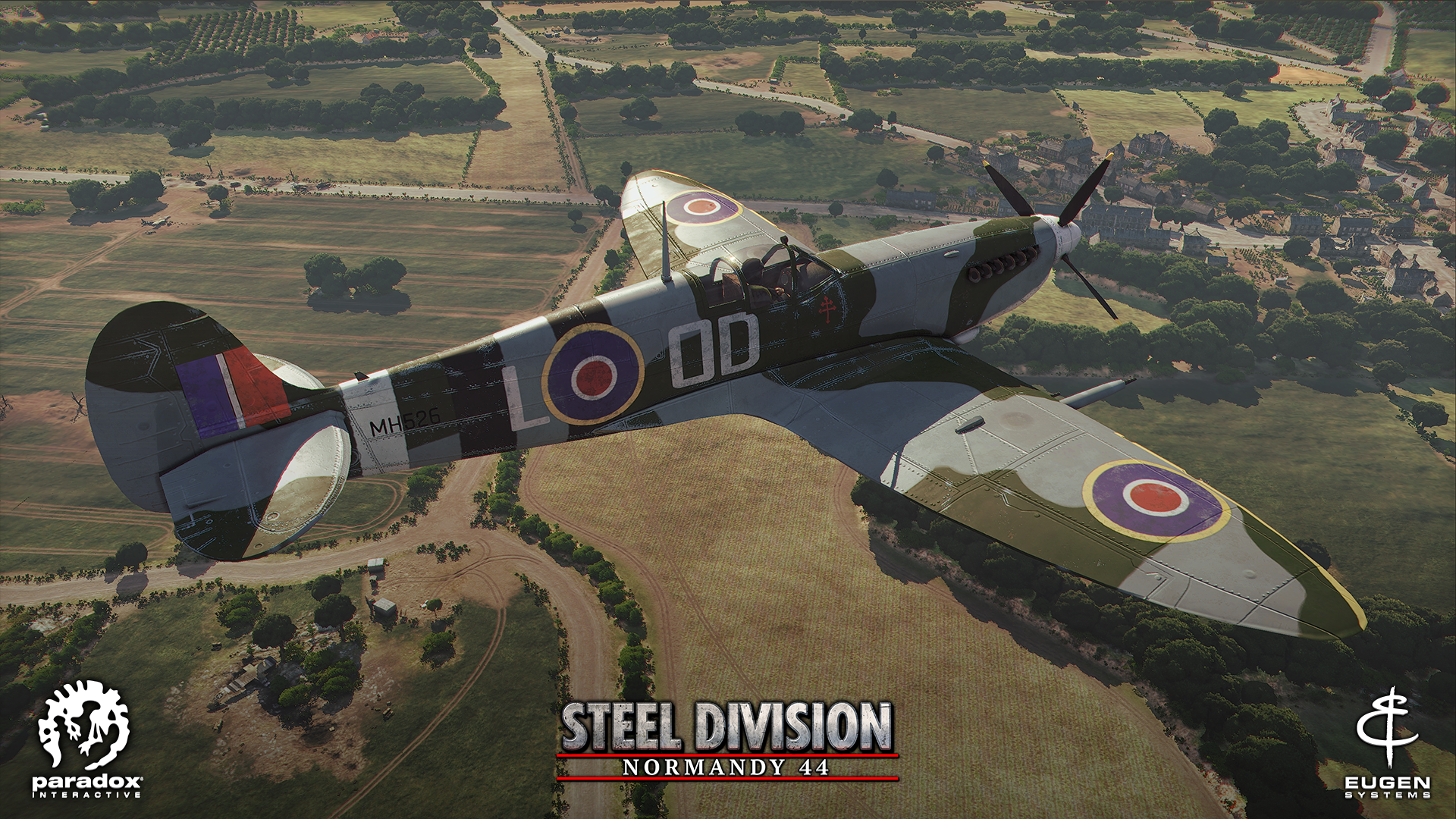 Clostermann's Spitfire Mk.IX
Two exclusive Pre-Order Aces
Every player who pre-orders our game gets the chance to participate in our Pre-Order Beta (join it now if you missed it!), but that's not all, as they will also receive two exclusive aces at release.
Francis S. 'Gabby' Gabreski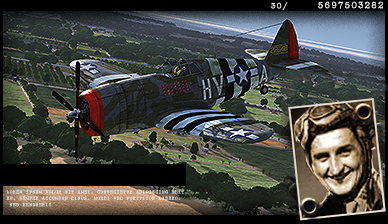 With 28 confirmed kills against the Luftwaffe, Francis S. 'Gabby' Gabreski was the USA's top ace on the European theater of operation in WW2, even though he was shot down and captured on July 20th, 1944, the very day he was supposed to fly back to the USA to get married. But his legend didn't stop there: after WW2, 'Gabby' flew during the Korean War. Adding 6 more kills, he thus joined the very restricted circle of pilots who became an ace in two different wars.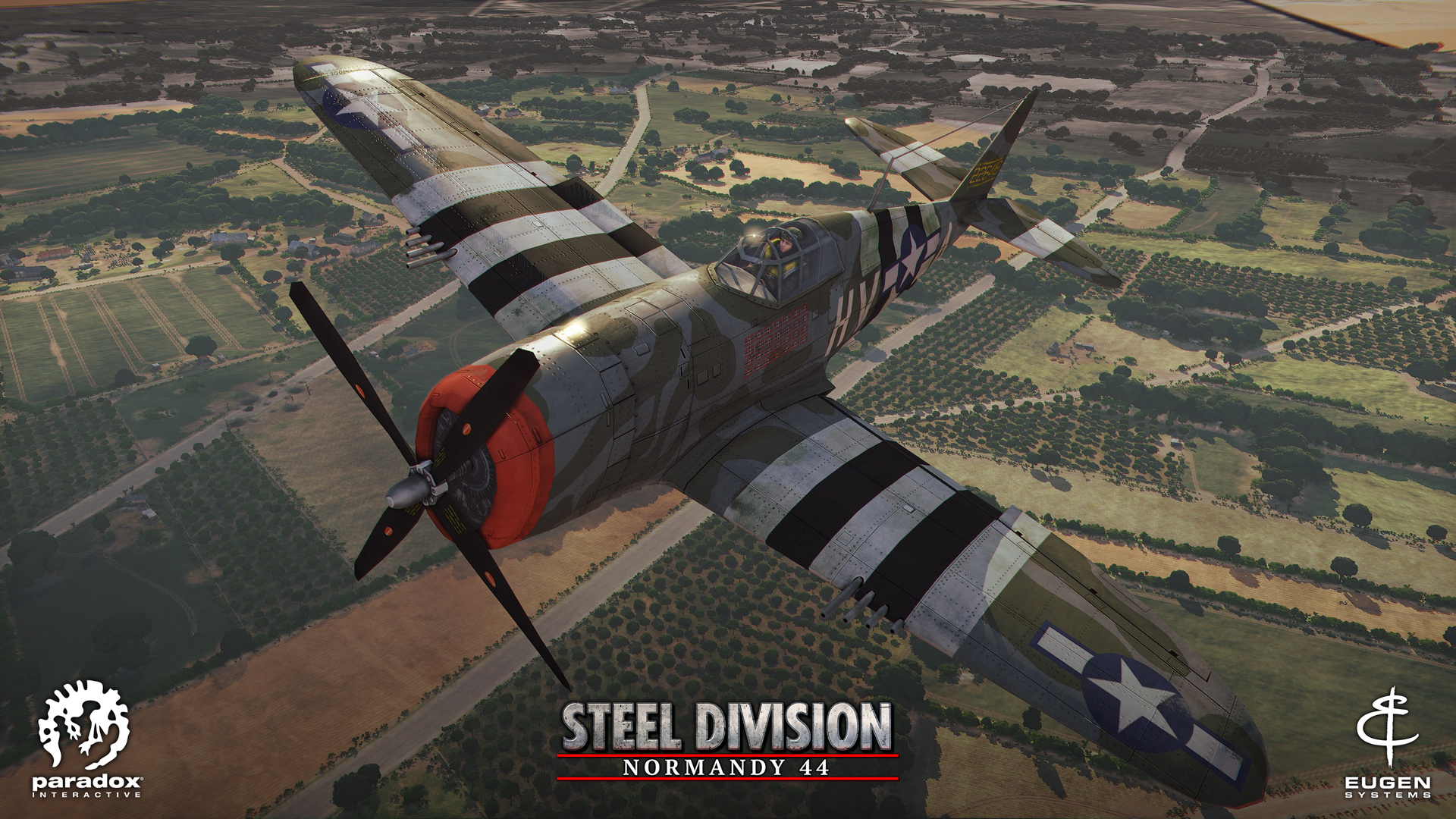 Gabreski's P-47
Michael Wittmann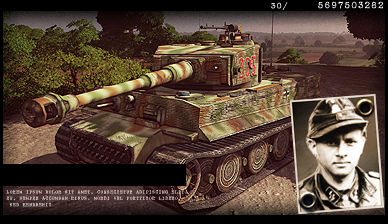 Michael Wittmann is without a doubt the most famous Tiger ace of WW2. A veteran of all the Leibstandarte SS 'Adolf Hitler' division's campaigns, he is best known for his ambush at Villers-Bocage, on June 13th, 1944. Upon arriving in Normandy, while his company was still gathering, he went scouting ahead with his sole Tiger and found that the spearhead of the British 7th Armoured Division was already deploying out of Villers-Bocage. With no time to assemble his men, Wittmann attacked alone at first and went back up the same road used by the 7th AD, blasting every tank and vehicles he passed by. Later joined by the rest of his men, as well as other elements, they inflicted heavy losses on the famous 'Desert Rats'. Wittmann was to be killed one month later.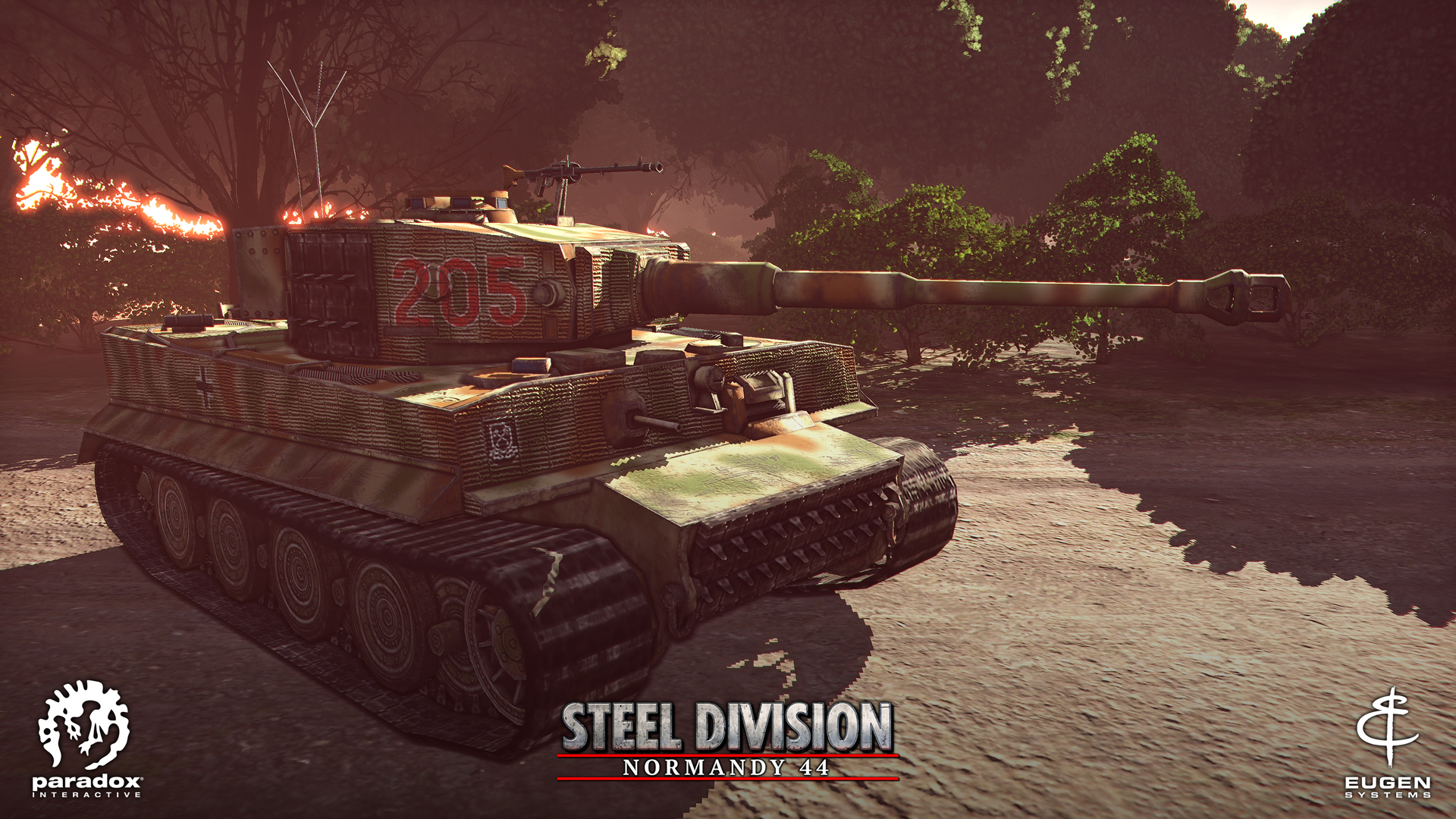 Wittmann's Tiger E
The Deluxe Edition, the most generous!
Finally, the ones who opt for Steel Division: Normandy 44's Collector Edition will be rewarded with six unique aces that will enrich their games.
Ernst Barkmann
Ernst Barkmann, a Panzer ace serving with 2. SS-Panzerdivision, is best remembered for his action at what will later be called "Barkmann's Corner", in Normandy. It is claimed (yet challenged nowadays) that on July 27th, near Le Lorey, Barkmann's Panther held a crossroad against an American armored column forcing the Americans to maneuver around it and, in last resort, calling air support on it. Scarred and shot up, with several crew members wounded, Barkmann's Panther nonetheless managed to escape, not without delaying the Americans for several hours and destroying about 10 vehicles.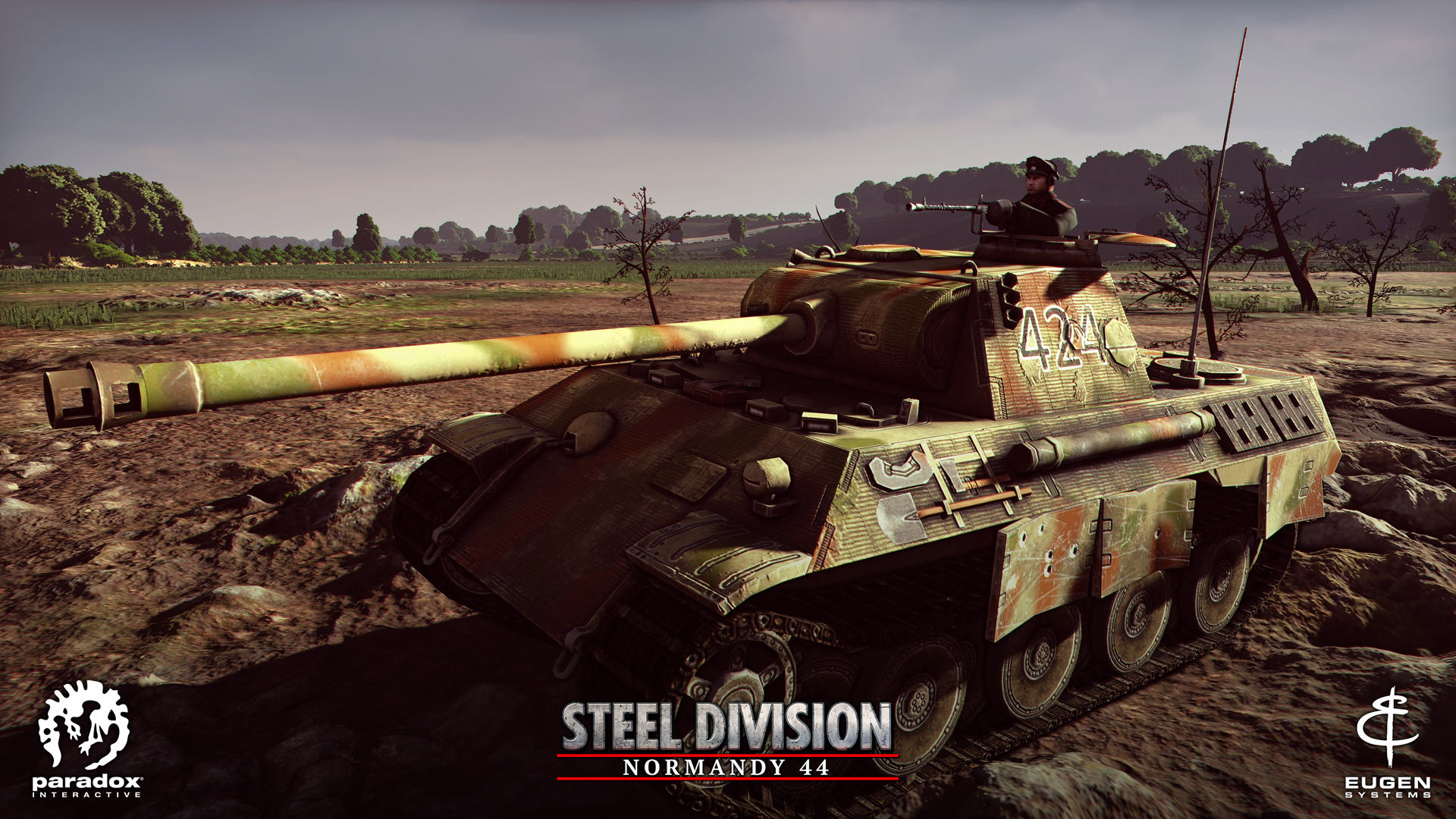 Barkmann's Panther A
Joseph 'Pips' Priller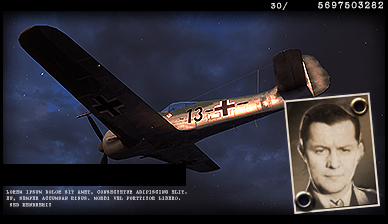 Joseph 'Pips' Priller was a Luftwaffe fighter ace credited with 101 victories for all WW2. But what sets him apart from the other flying aces in an air force which counted so many is that 'Pips' was one of the very few German fighter pilots to fly over the landing beaches on D-Day and attack the allied assault troops. He was made famous by the book & movie "The Longest Day", which depicts this episode.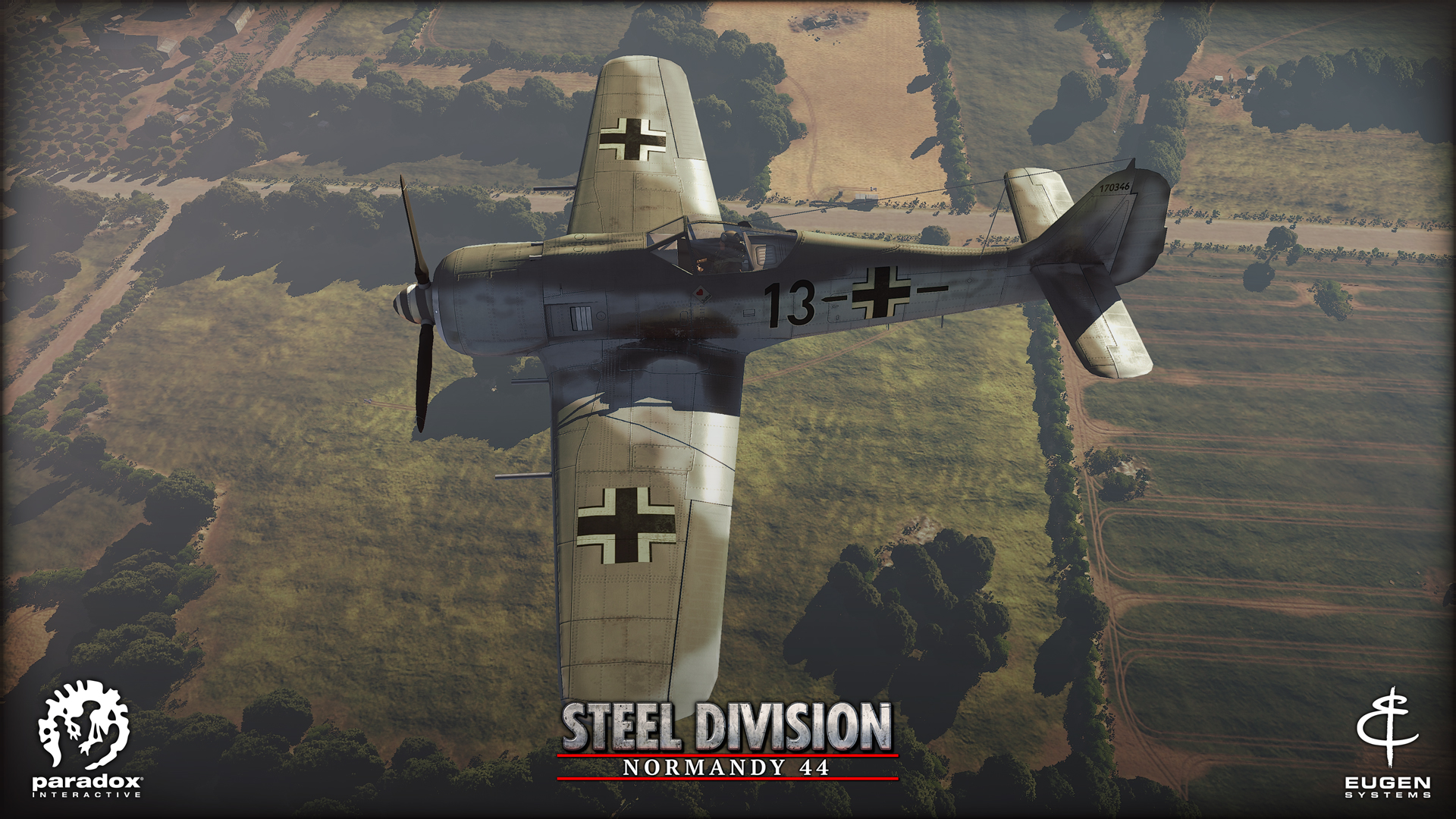 Priller's FW 190 A8
Richard D. 'Dick' Winters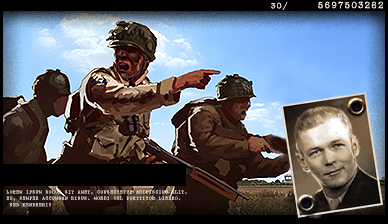 Richard D. 'Dick' Winters started the war as a young lieutenant and ended it as a decorated major. All through the war, he held more or less direct command of the famous 101st Airborne Division's 506th PIR's Easy Company, made famous be the TV show "Band of Brothers". With it, he made the division's two combat jumps (Normandy & Netherlands), survived through the siege of Bastogne and went on invading Germany, ending the war in Hitler's own Berchtesgaden house.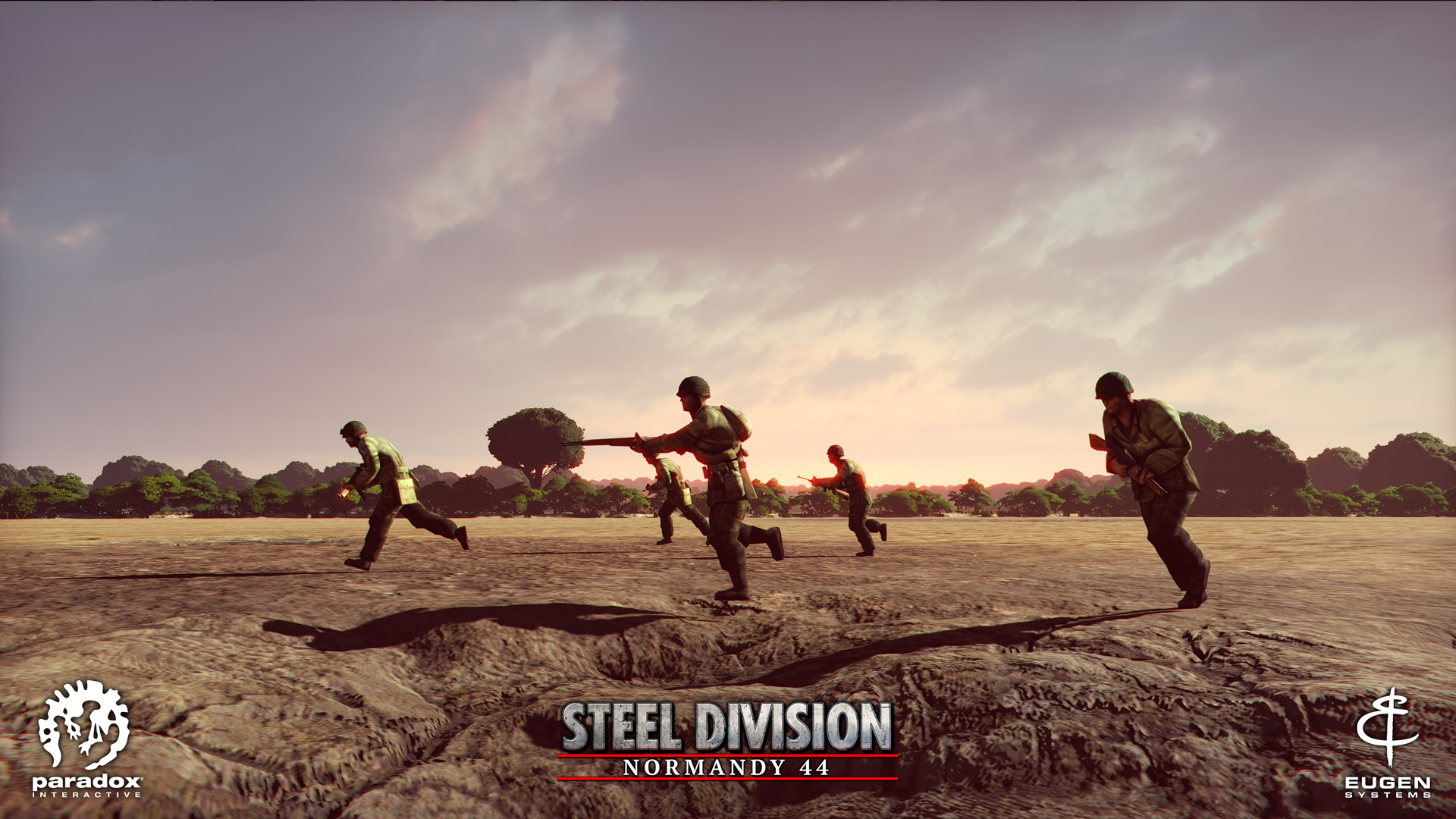 Winter's AB Leader Squad
Wilfred Harris
A sergeant in the British 4th/7th Royal Dragoon Guards, Wilfred Harris was at war since 1939 and a survivor of Dunkirk in 1940. Commander of a Sherman Firefly during the campaign in Normandy, Harris made History on June 14th, 1944, by destroying four Panthers and disabling another one in a single day, with only five shots.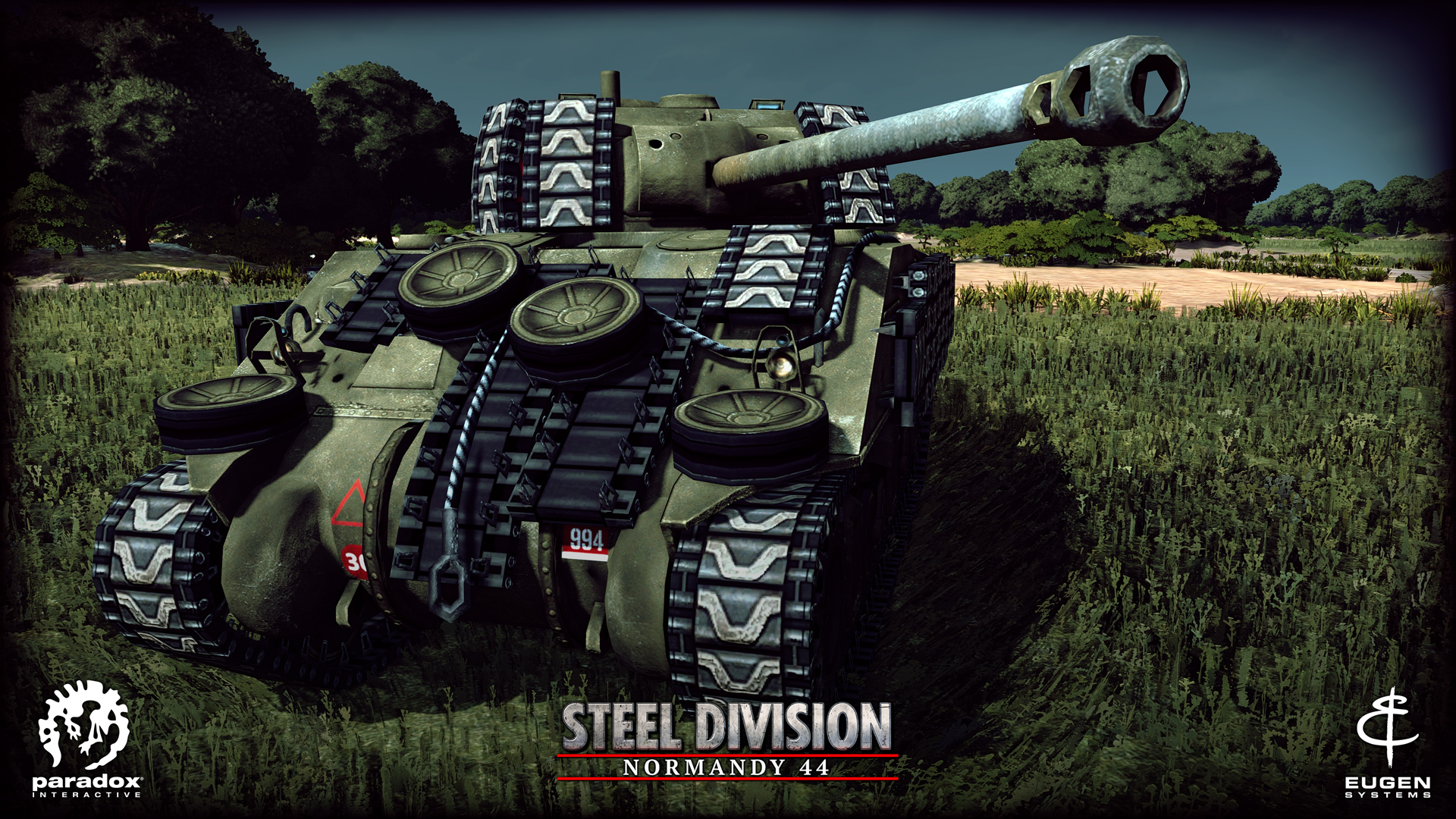 Harris' Firefly
Leo Major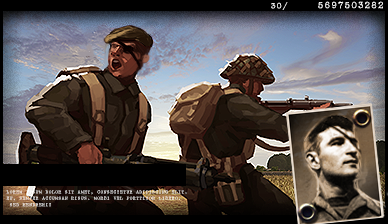 One-eyed Canadian sniper-scout Leo Major is the stuff of legend, a one-man-army. In the course of a single year, from D-Day to the end of the war, he single-handedly captured command vehicles with radio codes, wiped out SS ambush and even a tank, made a hundred prisoners in one patrol, … If that wasn't enough, he liberated the Dutch city of Zwolle in one night, wreaking such havoc all by himself that the garrison commander thought he was under attack by a much larger force and evacuated the city!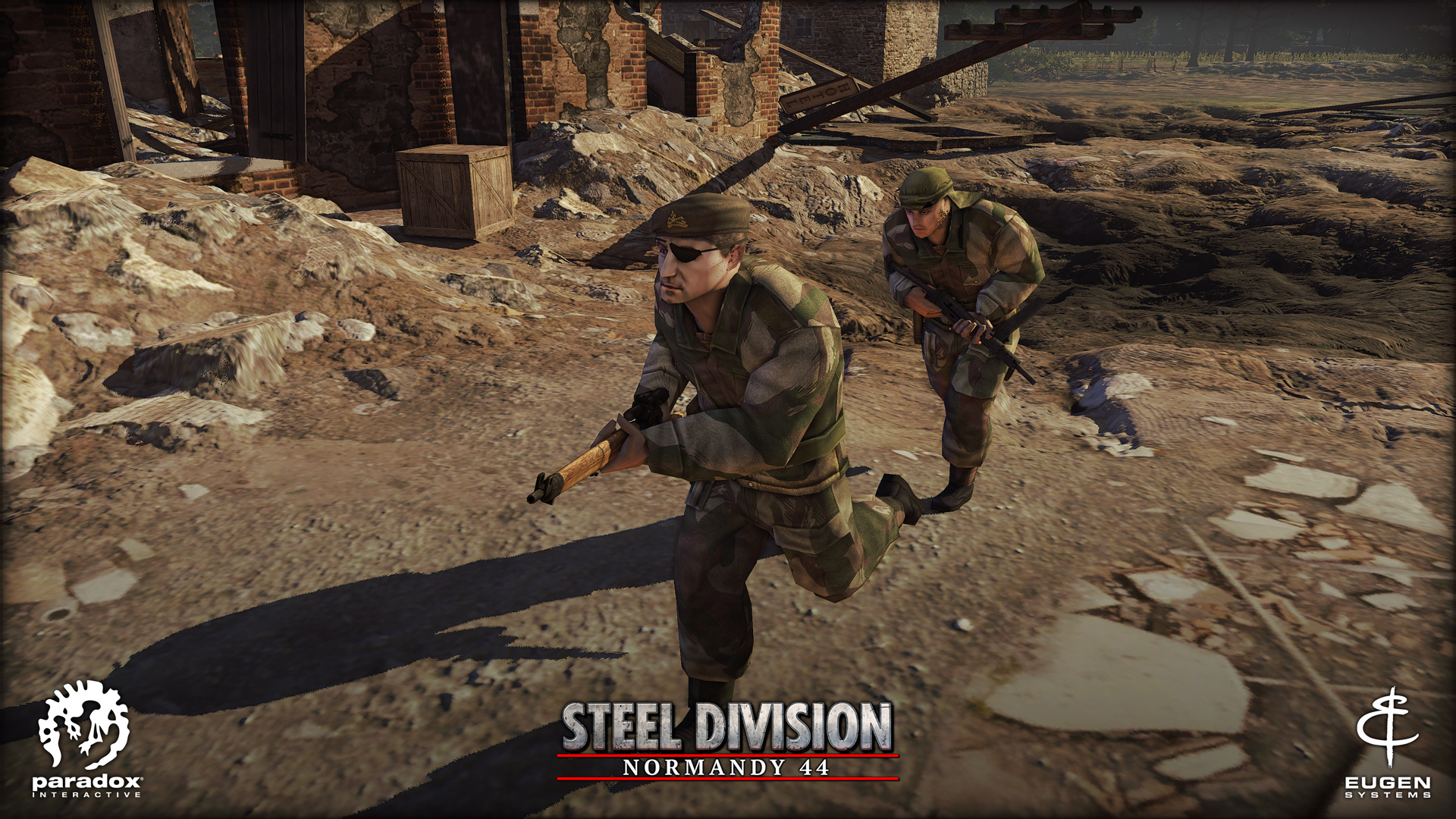 Leo Major's Sniper Scouts team
Kurt Knispel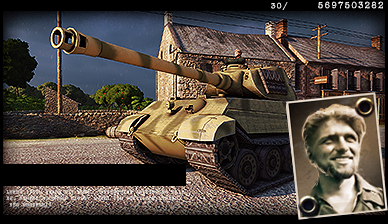 Kurt Knispel, although much less famous than Michael Wittmann or other nazi propaganda darlings, is probably the greatest Panzer ace in History. With 168 confirmed kills, which could rise up to 195 with unconfirmed ones or which he willingly left comrades to take credit for, he was a quite unusual German tank commander. Sporting long hairs, a goatee and a custom-made retrimmed uniform, and known to have assaulted an officer for mistreating Russian POWs, he was definitively not the nazi poster boy.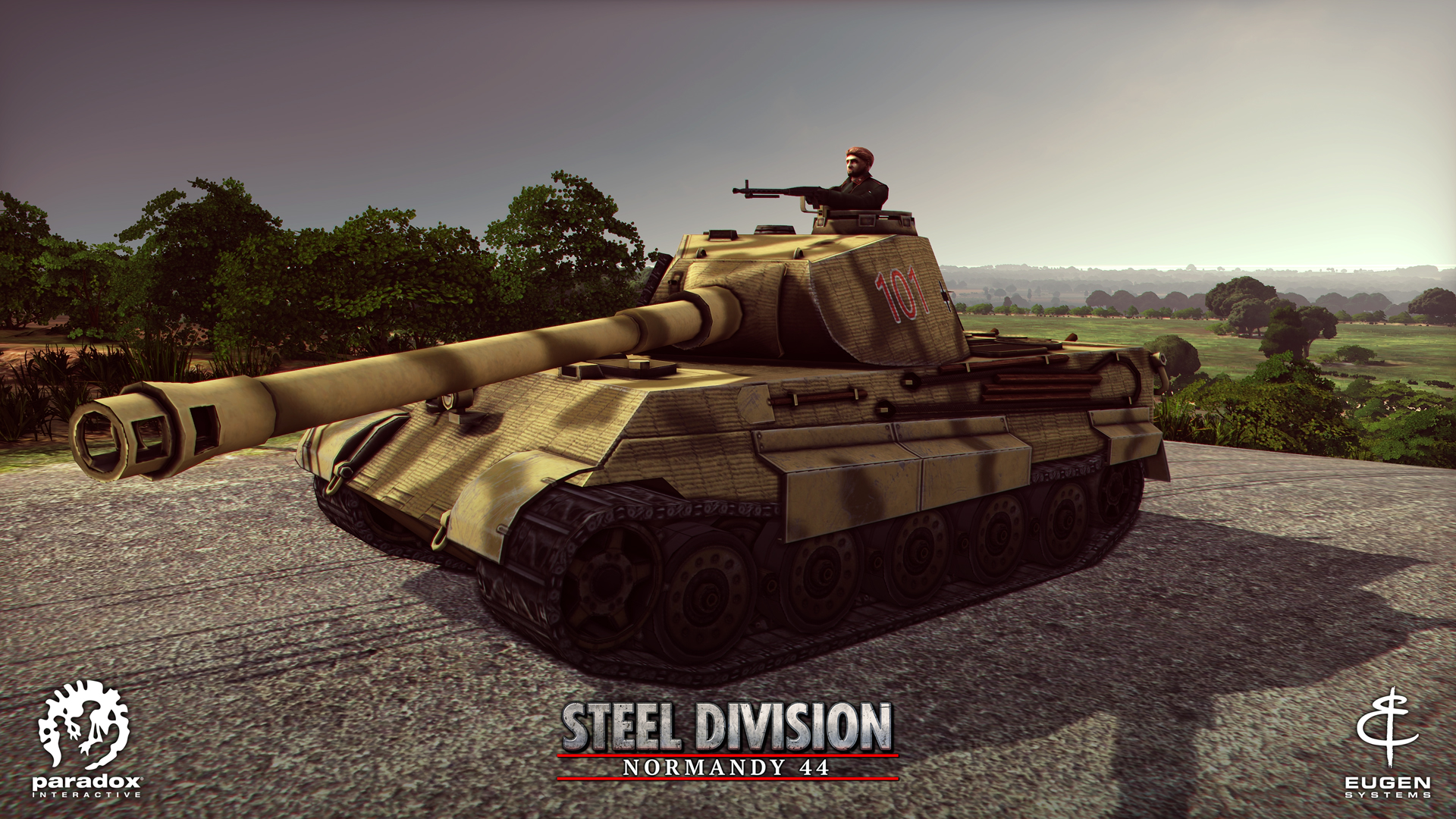 Knispel's Königstiger (P)
Now, you know what to do to fight with the very best. Which one is your favorite? Beside which Ace will you stand when the D-Day will come? Your call!