We are pleased to announce that you can now pre-order Steel Division: Normandy 44 on Steam. Pre-ordering the game will give you an instant access to the Beta, that will last until the official release on Tuesday, May 23rd. And unlike the VIP Beta, no NDA will apply this time. Feel free to share anything with the world.
You can buy Steel Division: Normandy 44 for $39.99/£34,99/€39,99, or the Deluxe Edition for $59.99/£49,99/€59,99.
Both versions also include two historical aces as a pre-order bonus, giving division leaders new cosmetic faces to put in command of their vehicles.
The Deluxe Edition, in addition to the full game, will grant you:
A Digital Art Book offering a look at the art and creation behind the game
The Tactical Guide and Battle Log featuring tactics, terrain tips, and major maps of the game
Six Additional In-game Historical Aces to add cosmetic variety to your divisions
Deluxe Avatar and Icon for the Paradox Forums
Unique Ringtones and Text Message Alert Sounds for your mobile devices
Desktop Wallpapers from the Steel Division art team
Custom Streaming Overlays designed for content creators on Twitch and YouTube
What's in the Beta
The Beta starts with a selection of two maps and four divisions and can be played in Skirmish against the IA and in Multiplayer, up to 10v10, both in Destruction and Conquest mode. We took into account all of your helpful reviews from the VIP, and we will update the game regularly with new content and features. The final game will include matchmaking, more detailed unit statistics, and an observer mode.
The great news is that modding tools will be available soon, you will be able to change many things in the game from User Interface to units, divisions, localization and even some gameplay mechanics. Do you wish Phase A to be shorter? Soldiers to suffer less from suppression damages? Your rules!
You have the opportunity to play with the 3rd US Armored & 12. SS-Panzer, which were the two most popular divisions in the previous Beta. With medium tanks available from Phase A and infantry always arriving with armored transport, the 3rd Armored is well suited for open terrains and keeps pressure as the game goes on. While 12. SS grows increasingly powerful with each phase, relying on scavenged British tanks and a good selection of Panther, self-propelled artillery, and FlaK guns.
To balance these two armored divisions, we have decided to add the British 15th (Scottish) Infantry and German 91. Luftlande. The Scottish division relies on its seemingly inexhaustible pool of reliable infantry, backed by anti-tanks guns and light vehicles to ensure its defensive strength. As for the 91. Luftlande, it is very versatile and can be played many ways, with both elite and second-rate troops, as well as the massive support of the Luftwaffe.

You can choose to lead these divisions on either Colombelles or Pointe du Hoc maps for now.
Félix 'FLX' Habert, Game Designer at Eugen, describes Pointe du Hoc as the perfect example of the "hedgerow hell". "You thought the war was gonna be a walk in a park? Well let me tell you how wrong you were: beyond that cliff lies the green hell of Normandy, a maze of hedgerows so thick that tanks can get through and behind each of them an enemy is waiting for you to come!" All your tactical skills and determination will be required to read the map and outsmart your enemy!
Colombelles' landmark is its massive steelwork which was held by the Germans for more than a month in the Summer of 1944. "It had been more than one month and they hadn't even reached the suburbs yet", Félix tells us. Well, getting that steelwork under your control will also be the main of your concern. "You can't even think to approach it without unleashing a rain of fire on your head…"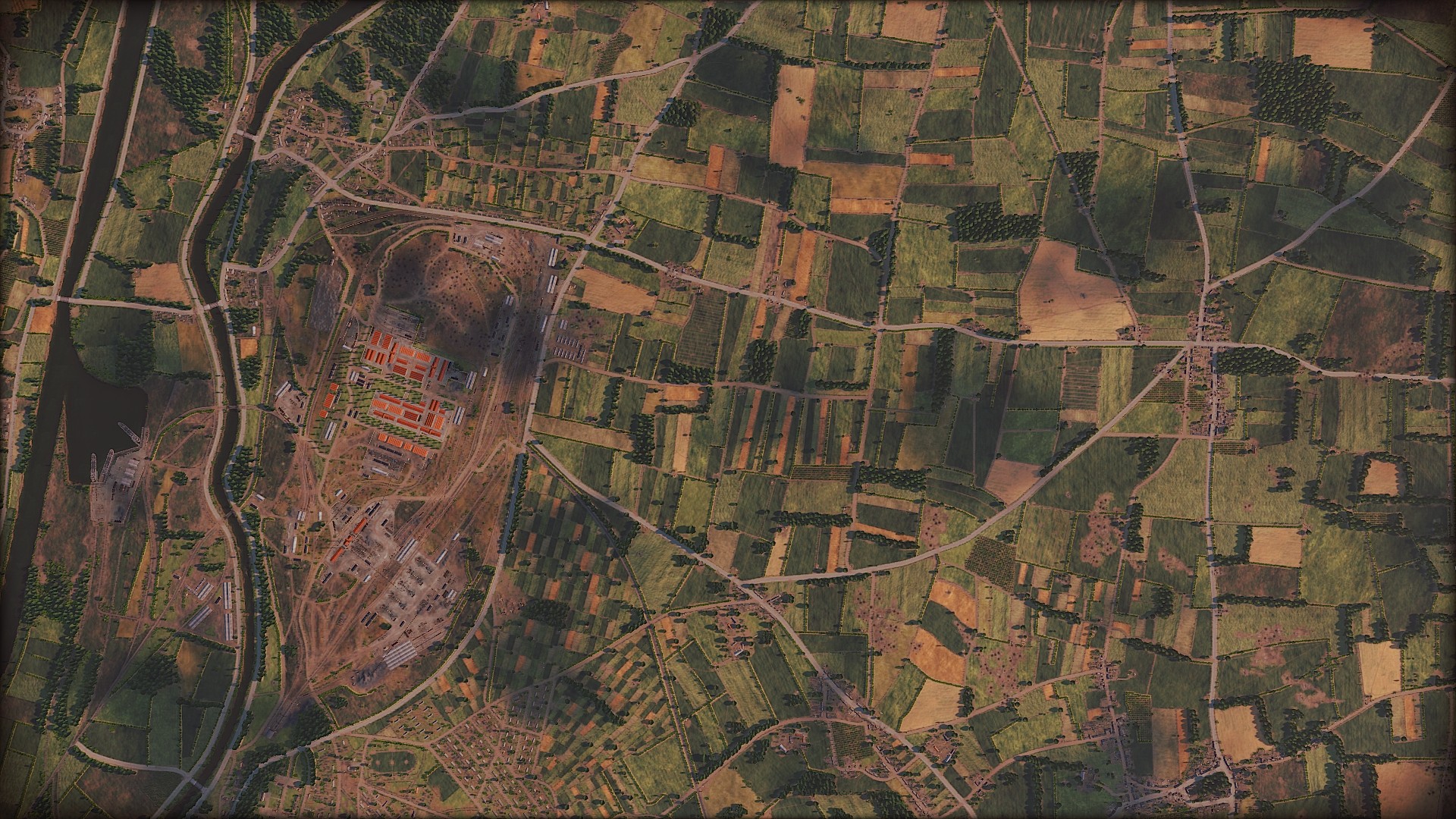 To be fully prepared for the battles to come, we advise you to read our articles about the Dynamic Front Line and the Three-Phase gameplay. More articles will come soon!
Don't forget to also watch the future streams of Steel Division: Normandy 44 on our Twitch. Some replays can be found on the ParadoxExtra Youtube channel.
Finally, you can check the online guide, full of useful tips about the game.
See you in Normandy!