After the success of the first Nation Pack DLC for Wargame: Red Dragon, The Netherlands, we asked you guys to vote for the next country to be added in the game. You were 16,369 people to answer the poll and it's now time to reveal which nation you'll soon be able to play.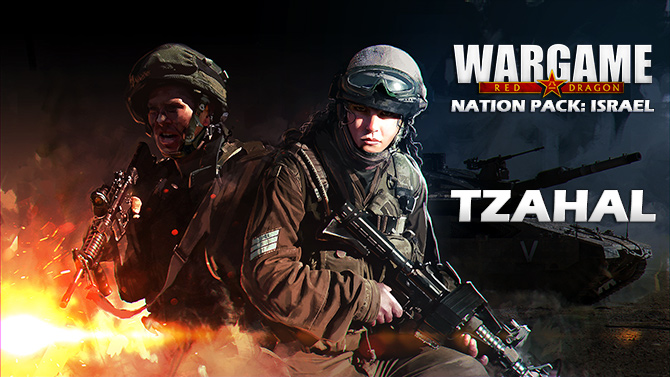 With a 28,7% of the votes, it's the famous Israel Defense Forces, Tzahal, that will be added to Wargame: Red Dragon! This extraordinary army brings a lot of new and powerful equipment, such as the Merkava tank (Mark I, Mark II and Mark III), the heavily armored personel carrier Achzarit, the Kfir combat aircraft, and the MadMat Makmat 160mm, which is basically a huge mortar mounted on an obsolete Sherman chassis (just like MadMat?).
And there's more…
As said before, we had a total of sixteen thousand votes (!), with a clear dominance of Israel: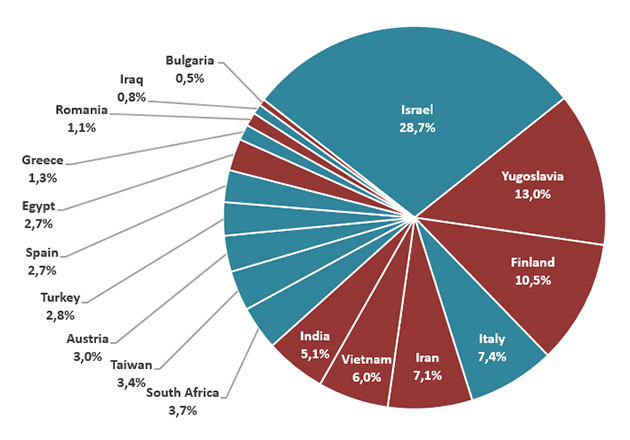 Nevertheless, it's clear that we have a lot of red too. For a long time, we have been fully conscious that there are a lot of NATO countries in the game, and that we need to balance that.
This is why we are announcing the development of a third Nation Pack, 100% red, and this one will be a double one! Following your votes, this Nation pack will include both Yugoslavia and Finland (adding up to 23% of votes in the poll), to Wargame: Red Dragon! It should be available later this year.
We are also working on the free 10 versus 10 map for the game, and a couple of new updates are on their way. Keep an eye on the blog in the coming weeks, we'll keep you posted on the development of this very exciting new content for Wargame: Red Dragon!